Six Sigma Courses & Training

This site doesn't offer specific courses and certification. This site is designed to supplement your training and be your full-time resource. 
You can teach yourself at your own pace and practice with the examples throughout the hundreds of pages and modules in the site.
Click HERE to start DMAIC training
When you're ready, we have a 180+ practice certification exam that covers Black and Green Belt level topics within Lean Six Sigma.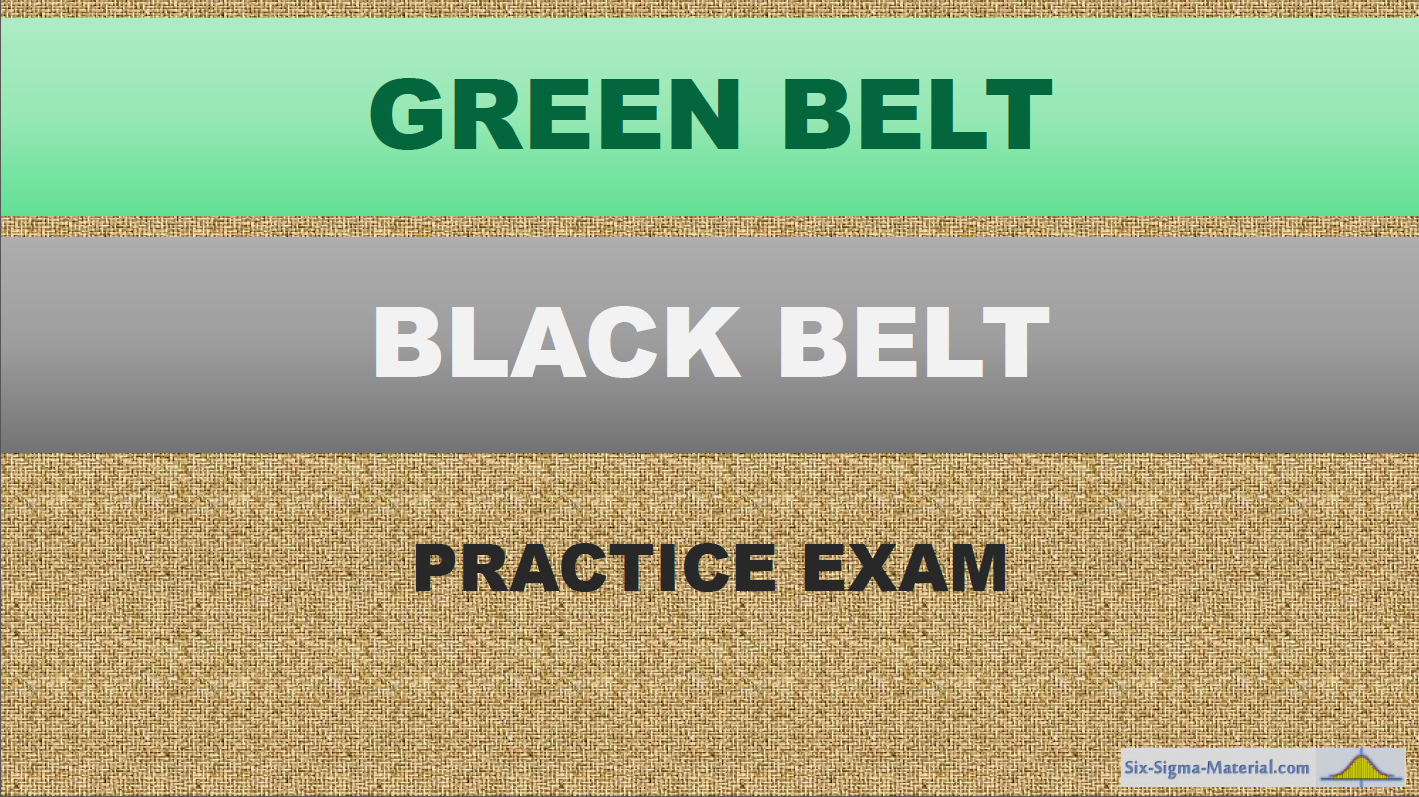 This practice exam is to help prepare an aspiring Green Belt or Black Belt for a Six Sigma or Lean Manufacturing certification exam. Many of the questions come with explanations and links within Six-Sigma-Material.com for further research.

These questions cover topics and tools within:
DMAIC
Lean Manufacturing
Project Management
All of these topics are likely to show up on a certification exam. It's not only important to know the right answer but also understand why the other responses are not correct...in other words, be well-rounded.
Upon your purchase, we will be notified by PayPal within a few hours (usually). We will then email you the latest version within 48 hours. We strive to continuously improve the test questions to keep them relevant. 
$9.99
---
Oct 18, 21 09:32 AM

Determing the process capability indices, Pp, Ppk, Cp, Cpk, Cpm

Sep 14, 21 09:19 AM

Six Sigma Calculators, Statistics Tables, and Six Sigma Templates to make your job easier as a Six Sigma Project Manager

Aug 16, 21 01:25 PM

Six Sigma Templates, Tables, and Calculators. MTBF, MTTR, A3, EOQ, 5S, 5 WHY, DPMO, FMEA, SIPOC, RTY, DMAIC Contract, OEE, Value Stream Map, Pugh Matrix