Six Sigma Black Belt Training
Six Sigma BLACK BELT Training (SSBB)
A Six Sigma Black Belt will be an expert on the subject matters of Lean Manufacturing and statistical analysis. Their goals are to reduce the variation of a process and shift the process performance to a desired target.
They usually work as full-time Black Belts and mentor Green Belts and Yellow Belts. Black Belts often provide training to newer Black Belts, Green Belts, and Yellow Belts.
Some companies will keep them as permanent Black Belts, others will have a repatriation process where top performers become certified and a few years later are placed back into a non-Six Sigma role in the company with the idea of using the concepts in this new role.
---
Six Sigma Practice Exam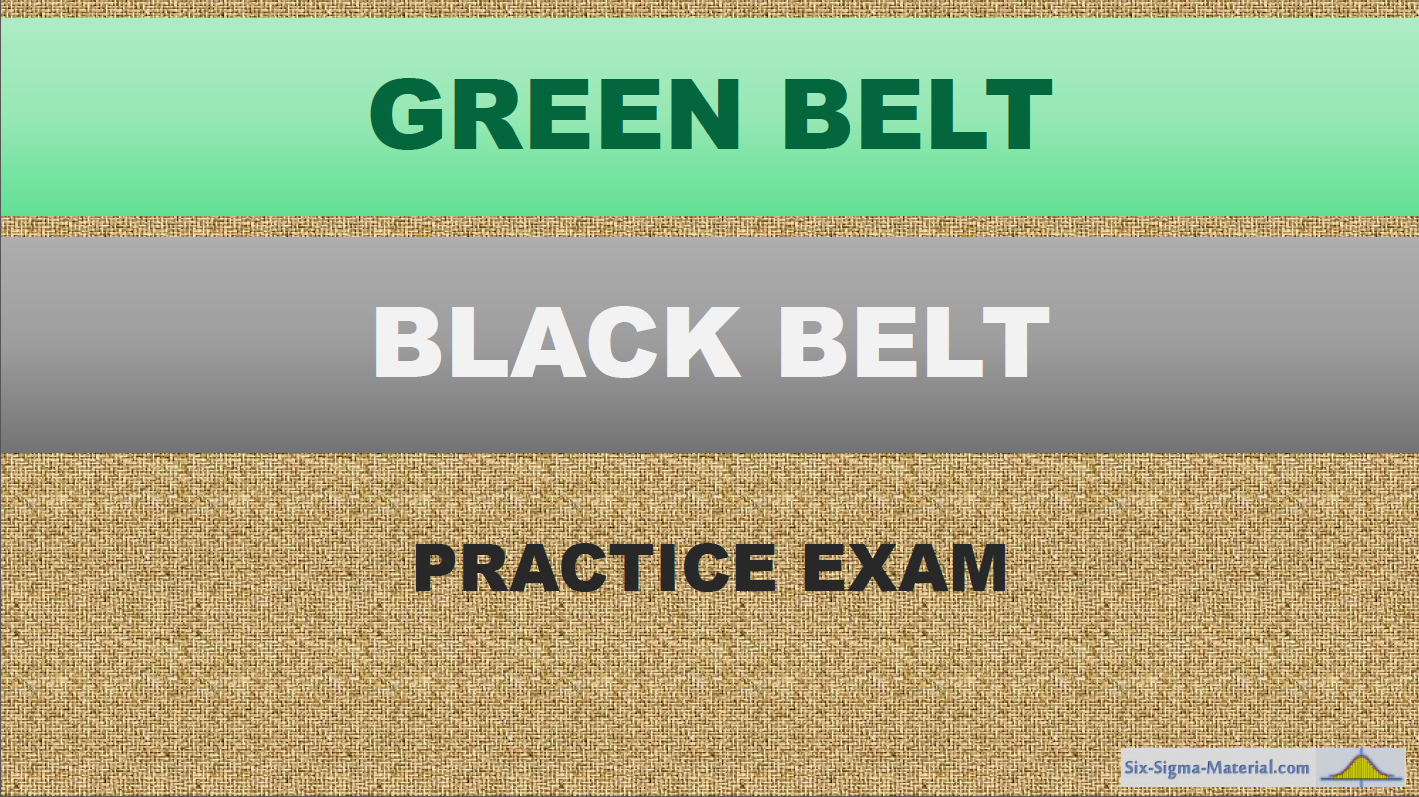 ---
Black Belt Training Material

Click here to review the contents of >1,000 slides to help prepare for SSBB certification. This material is sufficient enough to help prepare Black Belts for certification and perform as effective Project Managers.
Also comes with a 180+ question practice exam with explanations and links for further research. Belt Training
---
Typical Certification requirements:
Black Belt Training and Certification usually consists of:
160-360 hours of coursework

Proof of at least one project completion - fluency of core tools

Evidence using project management tools

Evidence showing application of statistics and hypothesis testing

Evidence of understanding the Lean principles

Mentoring of other Black Belts, Green Belts, White Belts, or Yellow Belts

Written examination

References
Black Belts should possess a complete understanding of basic statistics and hypothesis testing. The objective is that the training will carry over into the work behavior and habits of each repatriate and the company will develop a foundation that operates within these principles.
Black Belts are also expected to have ability to run a DOE but these frequently will involve a Master Black Belt due to risk of investment.
Black Belt certifications programs are more rigorous than the Green Belt program but less than a Master Black Belt program. Projects tend to be of higher value and complexity than a Green Belt project.
Test your knowledge - are you prepared?
There are also >180 example certification problems available for subscribers of this site. Many of the problems have further explanations along with additional developmental material that can be found within this site.
Never hurts to go over a wider variety of questions to ensure you are well rounded and versed in the topics that could arise on a certification exam. 
---
Link to new Six Sigma Material
Templates, Tables, and Calculators
Search active job openings related to Six Sigma
Return to the Six-Sigma-Material Home Page