Six Sigma Certification Exam - $9.99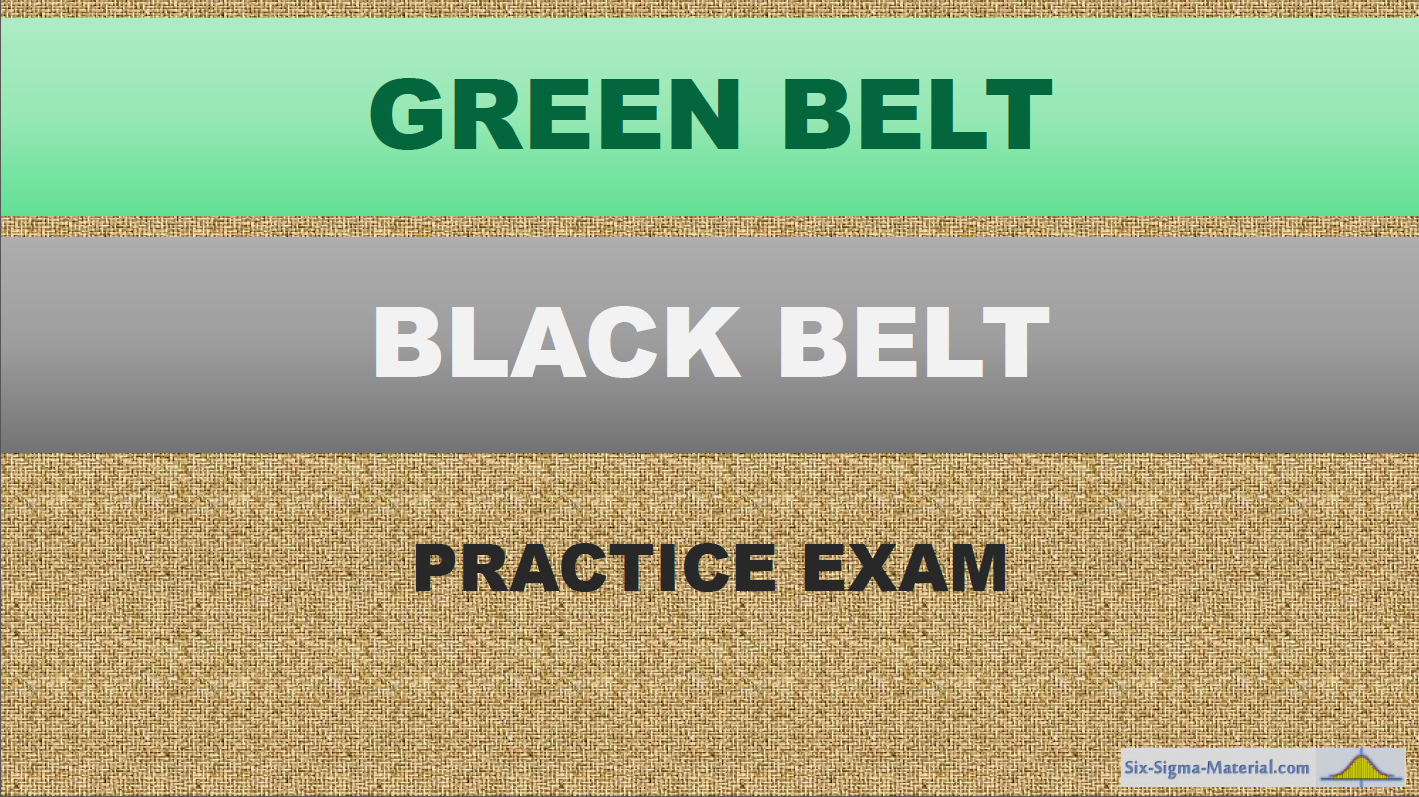 Over 180 practice questions to prepare an aspiring Green Belt or Black Belt for a certification exam. Many of the questions come with explanations and links within Six-Sigma-Material.com for further research.
These questions cover topics within DMAIC, Lean Manufacturing, and Project Management which are all likely to show up on a certification exam in one form or another. It's not only important to know the right answer but also know why the other responses are not correct...in other words be well rounded.
Upon purchase you will see a password on your receipt. Enter the password as requested and that will lead you to a download page which consist of a .zip file with a .pdf file in PowerPoint format. Email us as sixsigmamaterial@gmail.com if there are any issues.